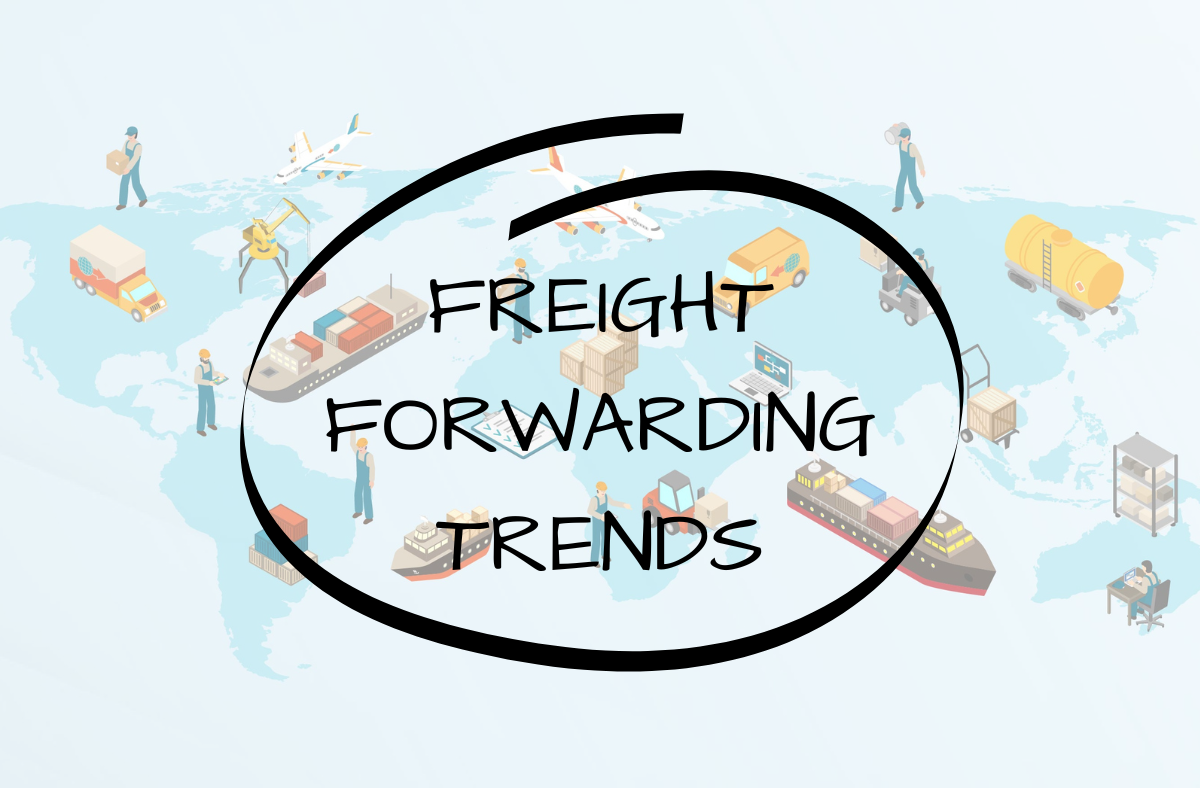 FREIGHT FORWARDING TRENDS
Key factors influencing the global freight forwarding market include a growth in the e-commerce sector, booming international trade, and technology. Let's start off by discussing e-commerce and the effect it has had for freight forwarders.
The demands of the e-commerce industry have revolutionized the logistics market and are an important revenue driver for the freight forwarding market. According to the World Trade Organization, global merchandise trade increased by 8.0% in 2021. Global e-commerce retail sales totaled approximately $3.53 trillion in 2019, and e-retail revenues are expected to grow at a faster pace in the coming years.
The global cargo transportation market, due to the growing demand for cross-border e-commerce, will have a significant impact on the growth of the air cargo market. Because of this, the air cargo segment is expected to dominate among the modes of transport segment. The increase in the volume of international trade carried out by air and trade agreements between countries is also expected to drive significant growth.
According to a report by Absolute Markets Insights, it is estimated that air freight will grow at the fastest pace in the period 2021-2029 in the global shipping market. This trend has accelerated during the COVID-19 pandemic when partial loans have been provided for cargo operations, especially for the transport of essential goods across international borders.
The global freight forwarding market is currently recovering, supported by manufacturing and e-commerce; in particular, the air cargo market with significant growth over the forecast period, as reported by the International Air Transport Association (IATA) in January 2021.
E-commerce has led to the need for the logistics sector to transform into a digitized paperless industry. It's now imperative that forwarders use new technologies to streamline their processes, maximize efficiency, and create a level playing field for freight forwarders around the world who want to participate in international trade at low cost.
The Internet of Things (IoT) is one such technology that has changed the freight forwarder industry. The Internet of Things is helping the transportation industry to more effectively track shipments and their status. In India, 80% of cargo is transported by road, and the trucking industry is implementing industry-leading tracking technology to track and predict accurate delivery times.
We've talked about technology, specifically relationship technology, a few times on our blog if you want to learn more. Here are the posts: Relationships And Technology In The Forwarder Industry, Freight Forwarders Need Relationship Technology, and Relationship Technology For Freight Forwarders.
We've been in the industry for 20+ years. Please don't hesitate to contact us if you want to learn more about our networks and how to grow your freight business at willsiemens@glnk.com or through our websites glnk.com or glvnet.com.